Why Buy A New or Pre-Owned Subaru Online?
For those of you intimidated by some of the stereotypes associated with car dealers we at Jubilee Subaru would like to offer you the power of online shopping and buying.
Benefits of Online Buying
Buying a car online is faster.
Buying online is less stressful because it puts YOU the buyer in control
Buying online will save you time and money
(the best part) Jubilee Subaru promises to give you the same dealer service that you have come to expect from us.
David Gray
, Subaru Sales & Finance Director
The Jubilee Subaru Online Buying Experience
At Jubilee Subaru the process of purchasing a new or pre-owned vehicle has been streamlined. Our commitment to delivering a unique buying experience starts and ends with us. One of our experienced managers will be your personal internet concierge. At Jubilee Subaru you begin with a manager. This eliminates the need for you to talk to anyone but the person that matters most, which saves you time and money. Your Manager, David Gray, will personally locate, demonstrate, and deliver your new vehicle to you.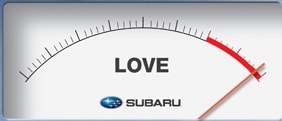 Price Is Not a Factor
An added bonus of buying online is that there is no need to bother haggling back and forth. We already discount every vehicle listed online from the beginning. Jubilee Subaru wants all of its guests (especially those online) to experience a hassle free buying experience.
Nothing Held Back
With our entire inventory posted online at our website you are sure to see the same vehicles we offer in our showroom in the comfort of your living room. In the event that for some reason we do not have the vehicle you're looking for in stock, we will search Subaru's vast Southwest Inventory to find exactly what you are looking for.