Subaru is the most fuel eff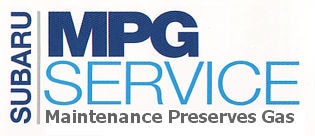 icient all-w
heel-drive brand on the market. However, next time you're at the pump, think about this: better fuel economy starts with better vehicle maintenance. Why? Because neglect of basic maintenance items can have a 

significant 

effect on fuel consumption and the amount of money you spend to "fill it up." 

It's a good thing Jubilee Subaru already offers a range of Genuine Subaru Maintenance Parts and Services that can help you boost fuel economy and save money. Call your Jubilee Subaru Service Advisor at 

(888)-486-0028

 for recommendations on how to get the maximum MPG performance from your Subaru.

ENGINE MAINTENANCE 
Carbon deposits on air intake valves and in the throttle body reduce fuel economy. 
Genuine Subaru Engine Cleaner and Genuine Subaru Throttle Plate and Induction Cleaner can remove harmful deposits. Genuine Subaru Fuel Injector Cleaner Fluid can help prevent them.  
ENGINE DIAGNOSTICS 
A triggered "Check Engine" light could be signaling any number of problems that impact fuel economy. Diagnosing and repairing a faulty oxygen sensor, for example, can improve mpg by as much as 40%. 
TIRE PRESSURE 
Tires under-inflated by just four pounds of pressure can cut mpg by 10%. Keep your tires properly inflated by checking their pressure often, and always when they are cold.